QUICK 100-6C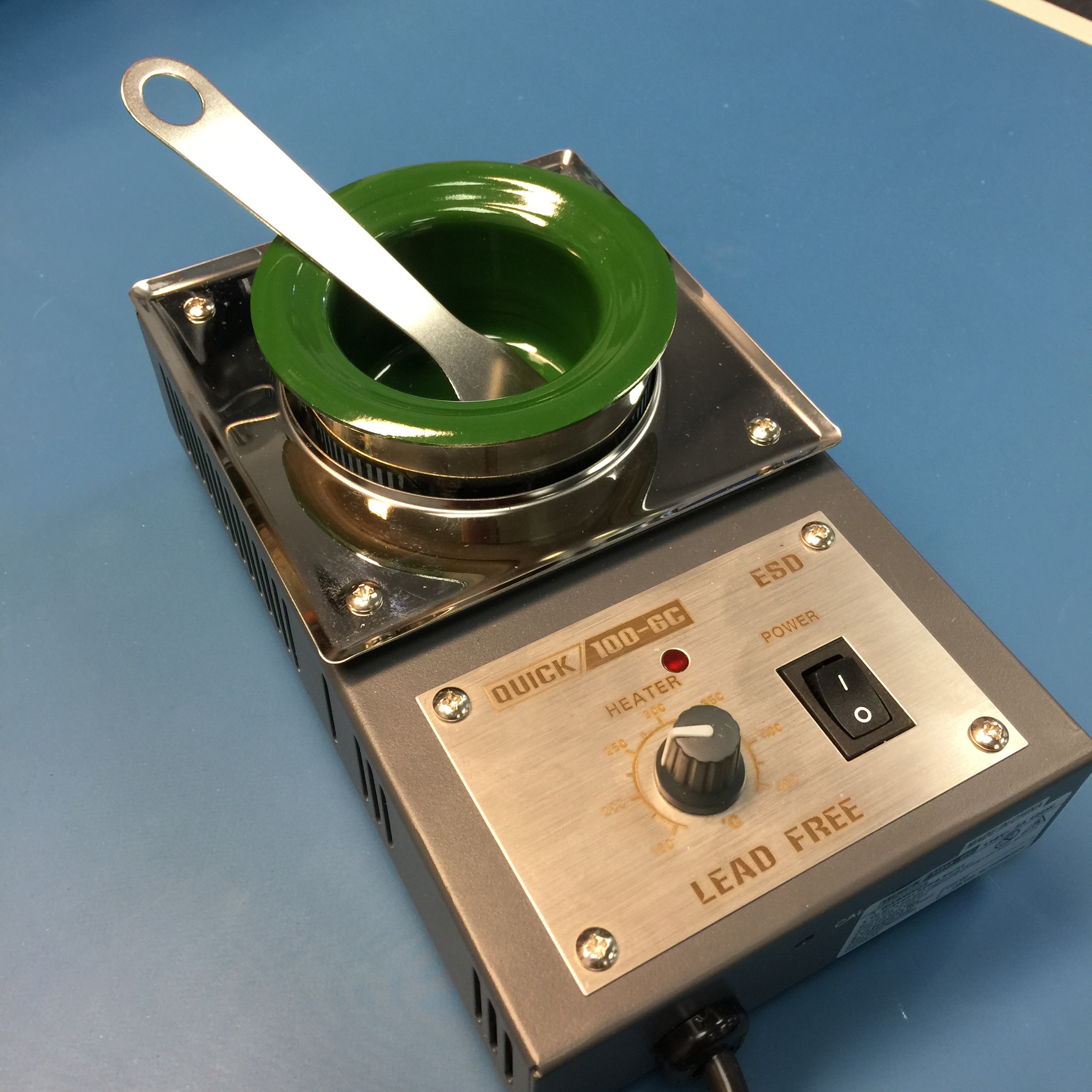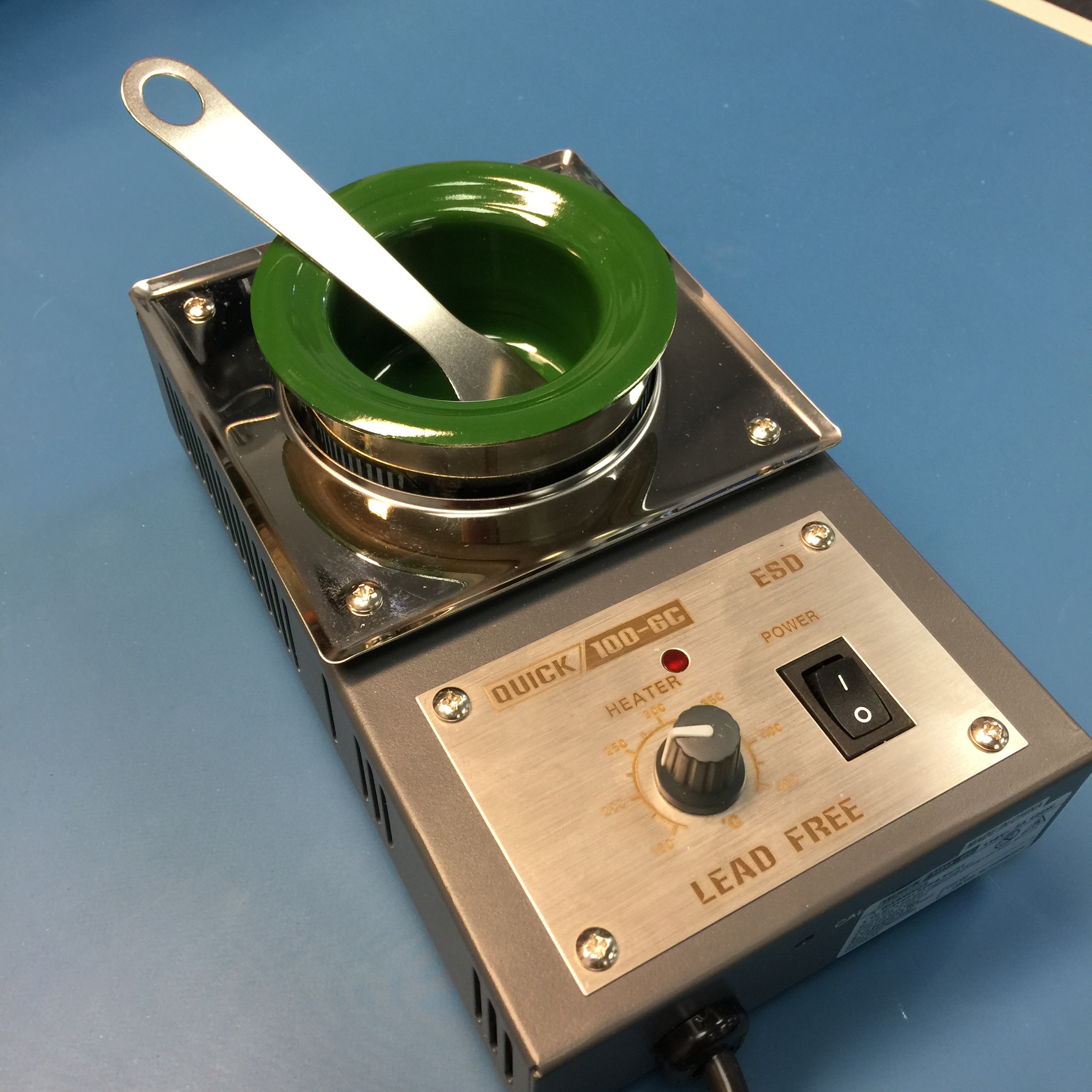 sale
QUICK 100-6C
The QUICK 100-6C is a 1lb Capable Solder Pot. Operation Temperature range is 150°C~500°C. The System is suitable for both: Leaded and Lead-Free Alloys.
The station features include:
- 1lb Capacity
- Titanium Plated Solder Crucible
- Solder Dross Scraper Included
- Adjustable Temperature Control
- 110V Operation
The QUICK 100-6C is a small but powerful Solder Pot capable of handling both Leaded & Lead-Free Solder Alloys. The Solder Pot features a titanium plated crucible, adjustable temperature control, dross scraper, and 110V Operation.